We regularly host studio days and workshops at the best locally available prices and hosting some the best models in the industry.
If you would like to book onto one of our workshops or studio days just drop us a line.
Studio Days
Saturday 13th and Sunday 14th April – Helen Diaz
Saturday 18th May – Simone H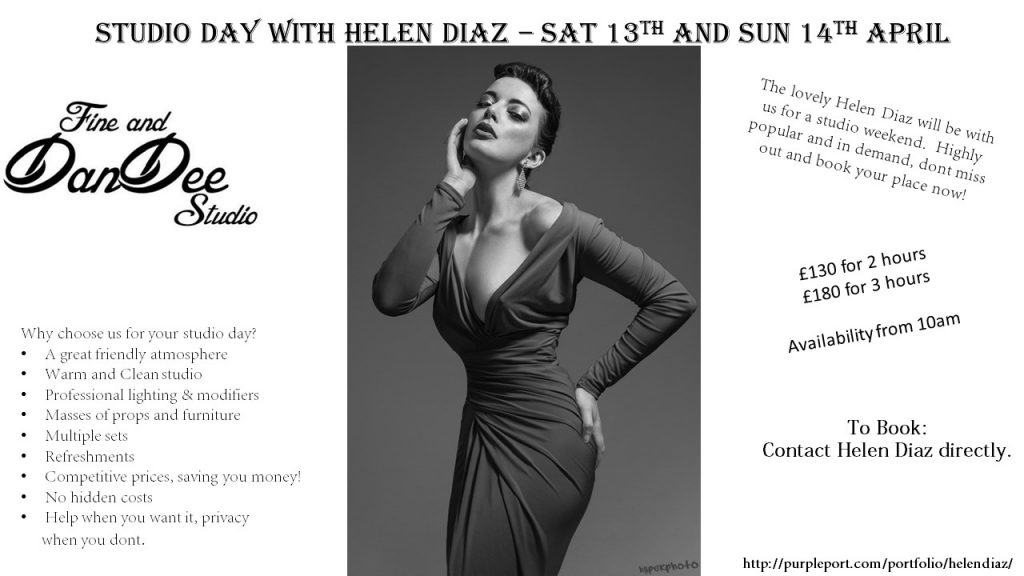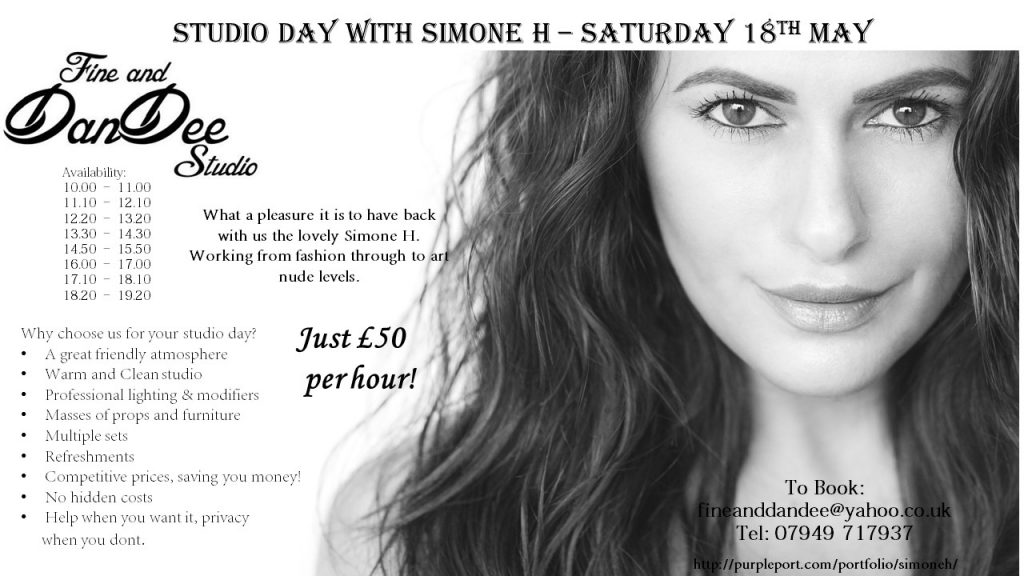 Workshops
Thursday 28th March –  Art Nude Workshop with Mel Tounge – SOLD OUT!.
Sunday 7th April – Art Nude Workshop with Marie Jean – Workshop SOLD OUT , 1 to 1's still available.
Monday 15th April – Art Nude Workshop with Jessica Taylor